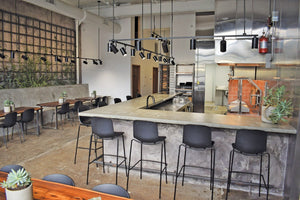 As Seen On PBS
Check our feature on PBS as owner, Michael explains the Ideal Surface process.
Featured
Form + Function
Concrete objects—including fixtures, furniture and more—showcase a perfect blend of form and function. There are virtually no limits to this material in terms of the shapes and textures you can achieve. It's the ultimate material for creating functional works of art.
A Focus On Quality
Since ancient times, concrete has been the material of choice when architects and designers want their work to last. With the right techniques, almost anything made with concrete will last a lifetime. There's no material that comes close to this level of permanence and durability.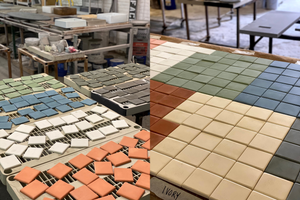 SAMPLES
Whether you're a homeowner or business owner, architect, landscaper or interior designer, our sample pack may be just right for you. You can order a single color or our entire color collection - The Ideal Coloring Box
To order your sample pack, visit the Contact page to make your request!
Order Now
Read Our Rave Reviews
Clients worldwide choose Ideal Surface because of our one-of-a-kind approach to concrete. From custom sinks to stunning water features, we create functional works of art, built to last. Check out what some of our happy customers are saying about our work:
"No one will do a better job of handling your project and the finished product is unreal."
"Mike does impeccable work. He is not only professional and easy to work with his visions of the work to be done are extremely helpful in obtaining the finished perfect finished product. He's extremely reliable and goes out of his way to accommodate. We are so happy with our new bathroom and the multiple home improvements we would bring him back to do any improvements we are looking to get done."
About
Our Process
We look at concrete as an artistic medium instead of a simple building material. You'll see our eye for design and commitment to quality in each and every project—including stunning examples like the table pictured here. We're constantly experimenting and refining our techniques, pushing the limits of the material as a true medium of self-expression.
Free Shipping On All Products!
Made in the USA From the Studio
Crafting Custom Concrete Since 2004